Welcome from Hines Sliding Wardrobes
Established in 2011, Hines Wardrobes started as a business with customer satisfaction at its heart. In a response to an industry that tells customers what they can have; we decided that we would do everything we can to give the customers what they want.


We are a small, local team with extensive knowledge of both sliding wardrobes and furniture making, giving our practical fitted bedroom designs a quality feel that will stand the test of time.
Everything we sell is designed and manufactured at our premises, so it can be tailored to suit any needs. There are no "off the shelf" doors or shelving, so each job is truly unique to you.
We have a range of demonstration models in our showroom, as well as material samples and design software to bring your ideas to life.
Need an updated look? We can refresh tired units with new doors or replace shelving to give them a new lease of life. Unlike most other companies, we can offer a repair service if needed too.
Not Just Wardrobes
We understand that sometimes it can be difficult to find matching furniture to compliment your wardrobes. Our cabinet making skills can be put to good use for designing and manufacturing anything else that is needed, from bedside tables, drawer units, dressing tables or whatever you have in mind for your ideal fitted bedroom.
We aim for satisfaction from start to finish and enjoy a challenge, so put us to the test.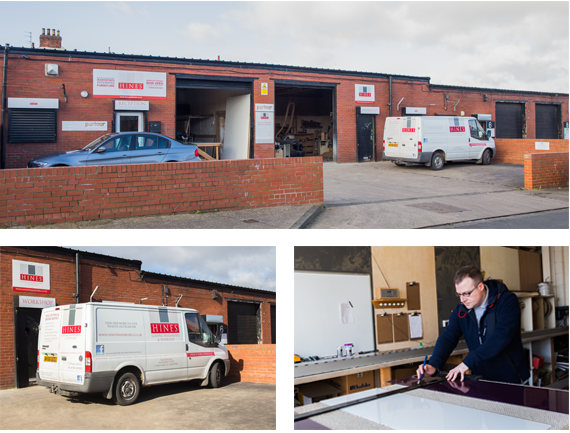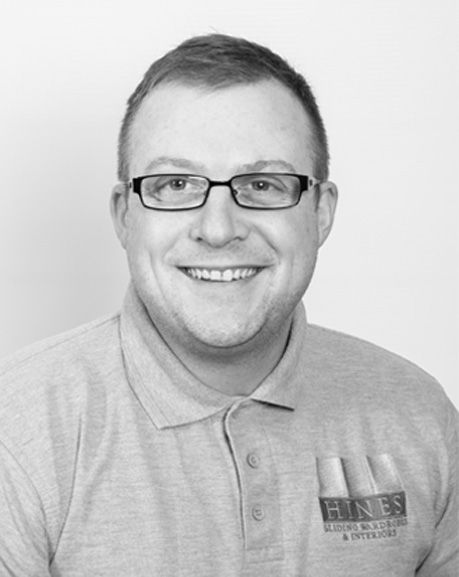 Mark Hines
Mark has over 25 years experience in the manufacture and installation of sliding wardrobes. His main focus is customer satisfaction. Mark is always happy working with customers to design what they have in mind.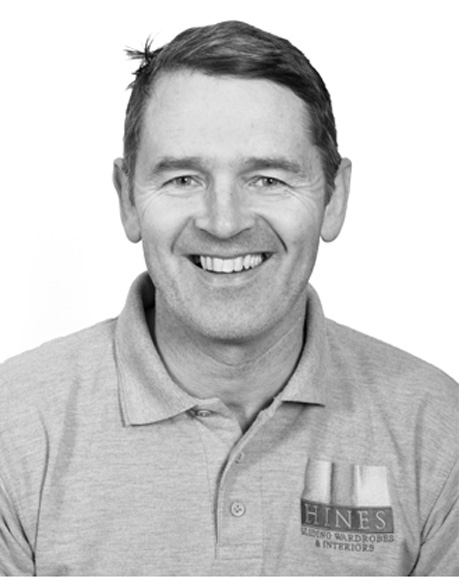 Garry Smith
Garry studied for a degree in furniture and cabinet making, and has been creating bespoke furniture for over 20 years. He brings a keen eye for detail and has been integral to the design and fabrication of all our units, adding an extra dimension to all we do.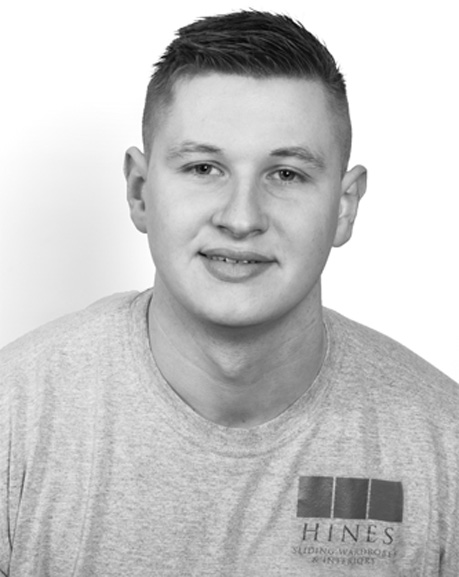 Michael Mckie
Michael started with us as apprentice joiner 4 years ago, and with our support, he has become a valued member of our team. He is skilled in all aspects of installation and we're proud to see him grow alongside our business.